Games -
Console
Written by DoiNat
Sunday, 23 December 2012 07:02
Chromehounds 2006
English | Platform: Xbox 360 | Release: Octorber 20, 2012 | Publisher: EA | 5.69 GB
Genre: Action
This squad-based action title puts gamers in control of giant mechanized military weapons of war. CHROMEHOUNDS offers an intense look at war from the cockpits of colossal metal vehicles. These heavily-armed weapons of war, called HOUNDS, dominate ground battles during warfare in the near-future. Squads of HOUNDS take to the field in international factions, cooperating with and complementing each other in terms of firepower, range of movement, and abilities.
Games -
Console
Written by DoiNat
Sunday, 23 December 2012 07:02
BionicCommando RU (NTSC-J/BLES00465/2009)
English | Platform: PS3 | Release: 2009 | Publisher: CAMCOP | 5.56 GB
Genre: Adventure
Bionic Commando is a 2009 action-platform video game, part of the Bionic Commando series. The game was developed and published by Capcom in collaboration with Swedish developer GRIN and produced by Ben Judd. The game is a sequel to the 1988 NES version of Bionic Commando and its remake Bionic Commando Rearmed. The game runs on Grin's own 'Diesel' engine. The console versions were released in North America on May 19 and in all PAL territories on May 22, 2009, and the PC release shortly thereafter.
Games -
PC
Written by DoiNat
Saturday, 22 December 2012 13:50
NiGHTS Into Dreams direct play -TPTB
English | Platform PC | Release 2012 | Size : 1.11 GB
Genre Adventure
Slip off into the dream world and go on an aerial adventure as NiGHTS in this classic Saturn remake. Collect Ideya (colored orbs), rack up points, and battle bosses to help Elliot and Claris save Nightopia from Wizeman the Wicked. With enhanced graphics, achievements, leaderboards, and playable content from Christmas NiGHTS, this beloved title is back and better than ever. Experience true 3D gaming with NiGHTS Into Dreams. Fly through a world of dreams filled with amazing effects, mystical creatures, and terrible monsters. While playing the game, the 3D experience is enhanced by the use of dozens of camera angles and revolutionary 3D positional sound. For the ultimate encounter, use the included 3D control pad. Face your worst nightmares and defeat them in NiGHTS Into Dreams…
Games -
PC
Written by Razz
Saturday, 22 December 2012 08:12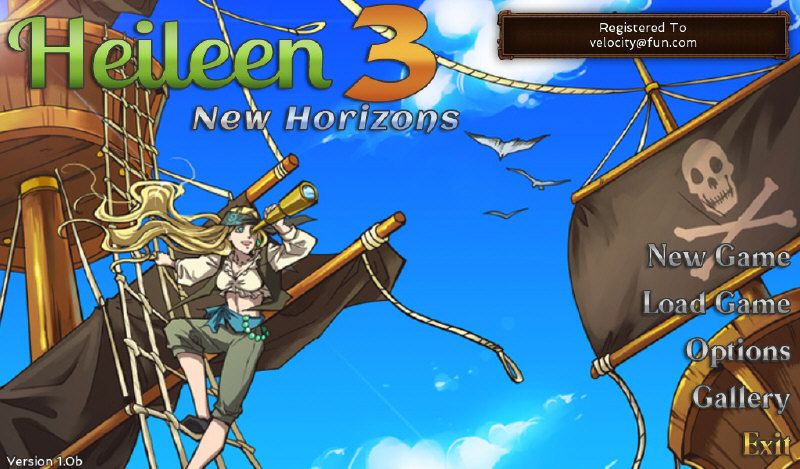 Heileen 3: New Horizons [FINAL]|47 MB
Heileen 3 continues the story from the end of the second game and takes place in the Caribbean islands. Traveling side by side with Morgan the pirate, Heileen will search for her missing friends, hoping to reunite with all of them.
Games -
PC
Written by kingdai
Thursday, 20 December 2012 14:39
The Binding of Isaac v1.48 incl Wrath of the Lamb DLC-OUTLAWS | 36.4 MB
Scene Released: 20/12/2012 | Type: GAME | Platform: PC Windows
When Isaac's mother starts hearing the voice of God demanding a sacrifice be made to prove her faith, Isaac escapes into the basement facing droves of deranged enemies, lost brothers and sisters, his fears, and eventually his mother.
Games -
PC
Written by kingdai
Thursday, 20 December 2012 14:39
Wyv and Keep v0.91 BETA8-OUTLAWS | 77.7 MB
Scene Released: 20/12/2012 | Type: GAME | Platform: PC Windows
Wyv and Keep is a grid-based action/puzzle game following two young treasure hunters into the land of Amazonia. Take control of the duo and use teamwork to solve mind-bending puzzles, navigate challenging action sequences, and find hidden riches deep within an ancient temple. Play by yourself, with a friend locally on one keyboard, or online, dodging fiendish traps, evading cannibalistic pygmies, shopping for hats, and even exploring an active volcano. Even create and share your own puzzles with the included cartographer. All this summer in Wyv and Keep!
Games -
PC
Written by Vovanikus
Monday, 17 December 2012 15:54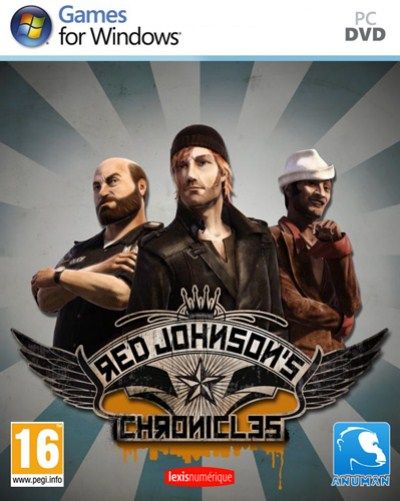 Red Johnsons Chronicles 2-SKIDROW (PC/ENG/2012)
English | Platform: PC | Release: December 14, 2012 | Publisher: Lexis Numerique | Developer: Lexis Numerique | 1.42 GB
Genre: Adventure / Puzzle
Red Johnson's Chronicles 2 - One Against All. Get ready to solve a unique puzzle-based investigation that will immerse you in a noir world. Red Johnson, one of the best private investigators in Metropolis City has recently gained a fame that turns out to be deadly. A price on his head and a brother that has been abducted will force him to give the best of himself. To sort out this situation, you will need to use you wit, your persuasion skills and even your fists sometimes.
Games -
PC
Written by leegt
Monday, 17 December 2012 08:33
Games -
Console
Written by DoiNat
Friday, 14 December 2012 17:12
The Sims 3 Pets REPACK XBOX360-SWAG
English | Platform: XBOX360 | Release: 2011| Publisher: Electronic Arts | Developer: The Sims Studio | Size: 6.18 GB
Genre: Simulation
Create pets, from loyal dogs to daring kitties and determine their looks and personality traits. Then embark on adventures with your Sims and their pets, like uncovering relics and solving mysteries. With control of your pets, you can enjoy whole new ways to enrich or mess with your Sims' lives! In the Limited Edition you'll also get 10 exclusive, unique breeds, including tiger dogs and skunk cats.
Games -
Console
Written by DoiNat
Friday, 14 December 2012 17:12
Need For Speed Hot Pursuit EUR JB PS3-BlaZe
English | Platform: PS3 | Release: 17/11/2010 | Size: 6.66 GB
Genre: Racing
Need For Speed: Hot Pursuit is a high energy racing game that brings the thrill of racing, and chasing to Wii like no game before it. The game allows players to experience 20 unique tracks patterned after real international locations, while driving 33 of the world's most desirable high-performance cars at incredible speeds. Using power-ups spread throughout six different race event types players build their racing careers to become the ultimate force behind the wheel. Additional features include: four-player split-screen support and multiple Wii compatible controller support.
Page 10 of 81